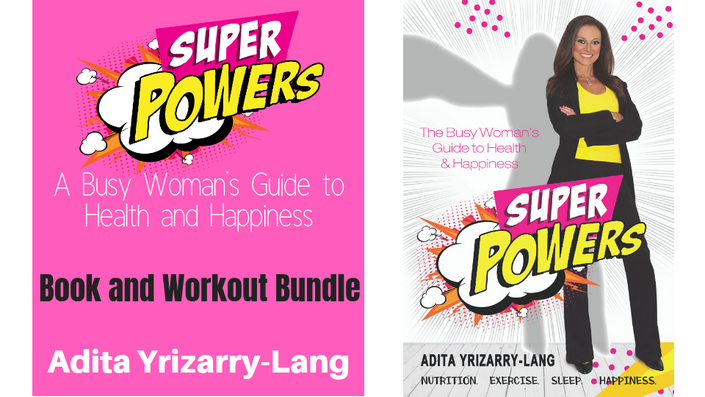 SuperPowers, A Busy Woman's Guide to Health and Happiness (BOOK and WORKOUTS)
The perfect bundle of the SuperPowers book and streaming Workouts!
Enroll in Course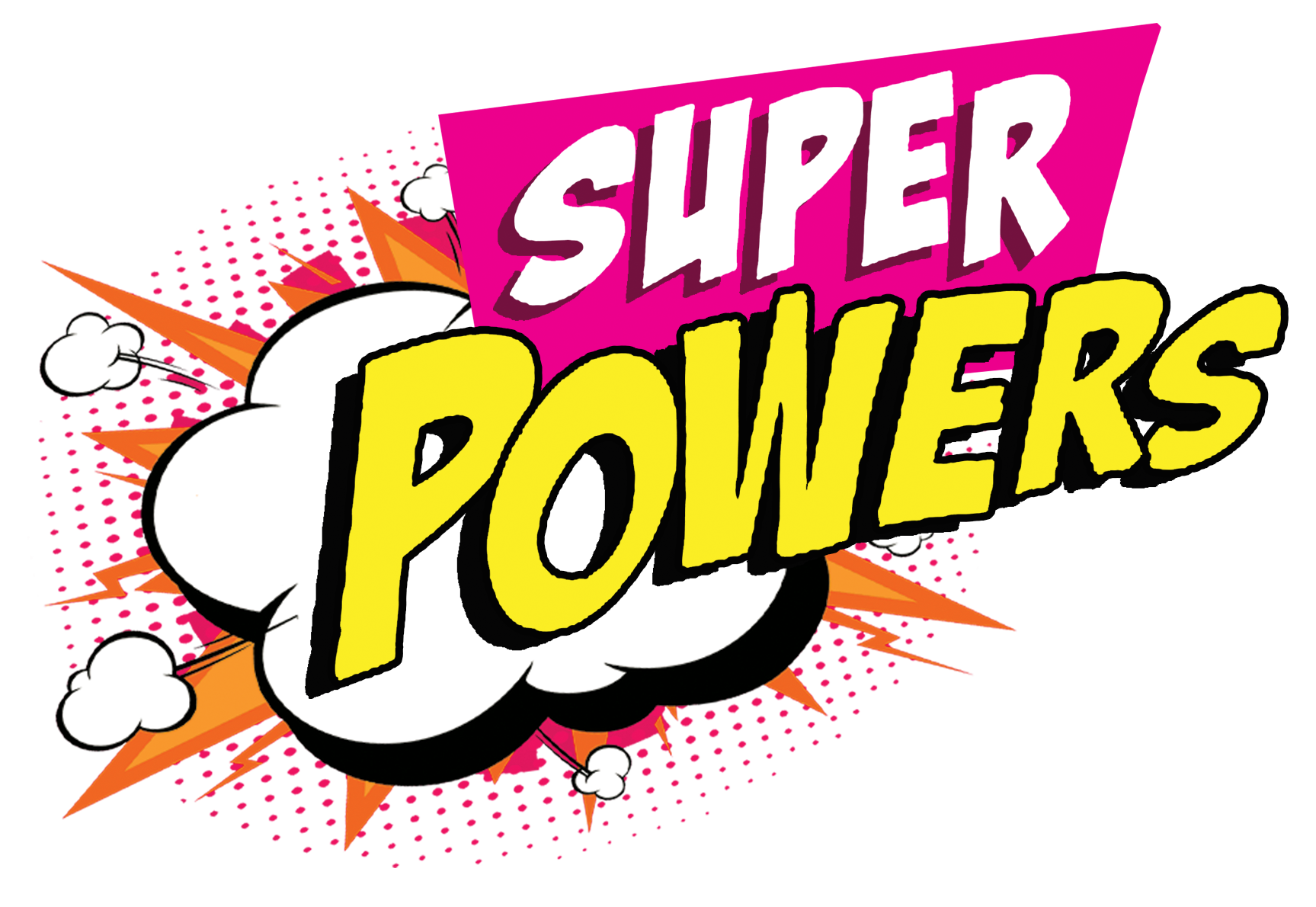 A Busy Woman's Guide to Health and Happiness
I folded laundry, made breakfast, dropped my kids to school, filled my car with gas, and am now sitting to write this passage to you….. all before 8 a.m. This is life for me and I know it is for many of you too. We have two choices: we can either dwell on being overworked or we can ramp up our SuperPowers to make each day better than ever!
SuperPowers are in all of us but they need the right set of ingredients to stay nurtured and strong, if not they are left to fizzle down to a mere speckle of a dream, leaving us drained and feeling "maxed out" and "overwhelmed". You see, SuperPowers are not only for your favorite crime fighting SuperHero, they are within each and every woman who multi-tasks and does so much more.
I introduce to you my NEW book – SuperPowers, a Busy Woman's Guide to a Health and Happiness. Within each of you lies an array of powers and I will teach you how to tap into them with great easy recipes, efficient workouts, relaxation rituals, and fun things to smile about, all designed to make you shine your brightest and best every day. These are true SuperPowers.
PLUS YOUR WORKOUTS...
One-on-One Fitness Training
With minimal equipment and space, I want to puts you through the paces for a complete and efficient way of training. I love emphasizing on form and technique so that you maximize each movement for unlimited results. On the same note, I dont want to bore anyone so I make sure to combine Strength, Yoga, and Pilates leaves you feeling stronger and leaner each time!
30 min. Full Body Slam
This 30 minute class uses every major muscle groups and more. With the use of dumbbells or water bottles you can train completely and effectively in minutes. This class is designed to be used in one session or broken down into smaller workouts to fit right into your day.
30 min. Power Legs
This 30 minute class combines the best of strength training and Pilates to give you chiseled and strong legs in no time. With your legs being a major muscle group, it's easy to burn extra calories and see the results. This class is designed to be used in one session or broken down into smaller workouts to fit right into your day.
30 min. Yoga Power Flow
Yoga is a great way to de-stress the body, yet strengthen it at the same time. This 30 minute routine is designed to give you a workout that leaves you feeling at your best for the rest of the day. Enjoy!
15 minute Efficiency Workouts with Fitness on the Road
Here is your ideal training program any time you are limited with both equipment and time! I have incorporated my signature training formula to give you 15 minutes of effective and efficient training principals.
FITNESS ON THE ROAD Strength & Tone Fusion
Here I combine a variety of Yoga and Pilates movements that focus on total body strength. With the use of a bath towel and two water bottles, your workout will leave you energized for the day ahead.
FITNESS ON THE ROAD Yoga & Pilates Balanced Fusion
Lets Mix this up a bit! Use both Yoga and Pilates in an interval fashion to provide you with a cardio program that can strengthen the entire body. Enjoy the ease of only using a towel to give you maximum results in just minutes.
YOGABALL
YogaBall is an innovative program that combines the use of a stability ball with the disciplines of Yoga. Here you will receive the benefits of core training, strength, and flexibility all wrapped up in an efficient 30 minute program.
NOW, get a move on, fit it in, don't feel confined by time, if you get 5 minutes in - THAT IS AWESOME. Do what you can to make the body move throughout the day and that is one HUGE part of your energy and health!!!

With Love and Light,
Adita
Your Instructor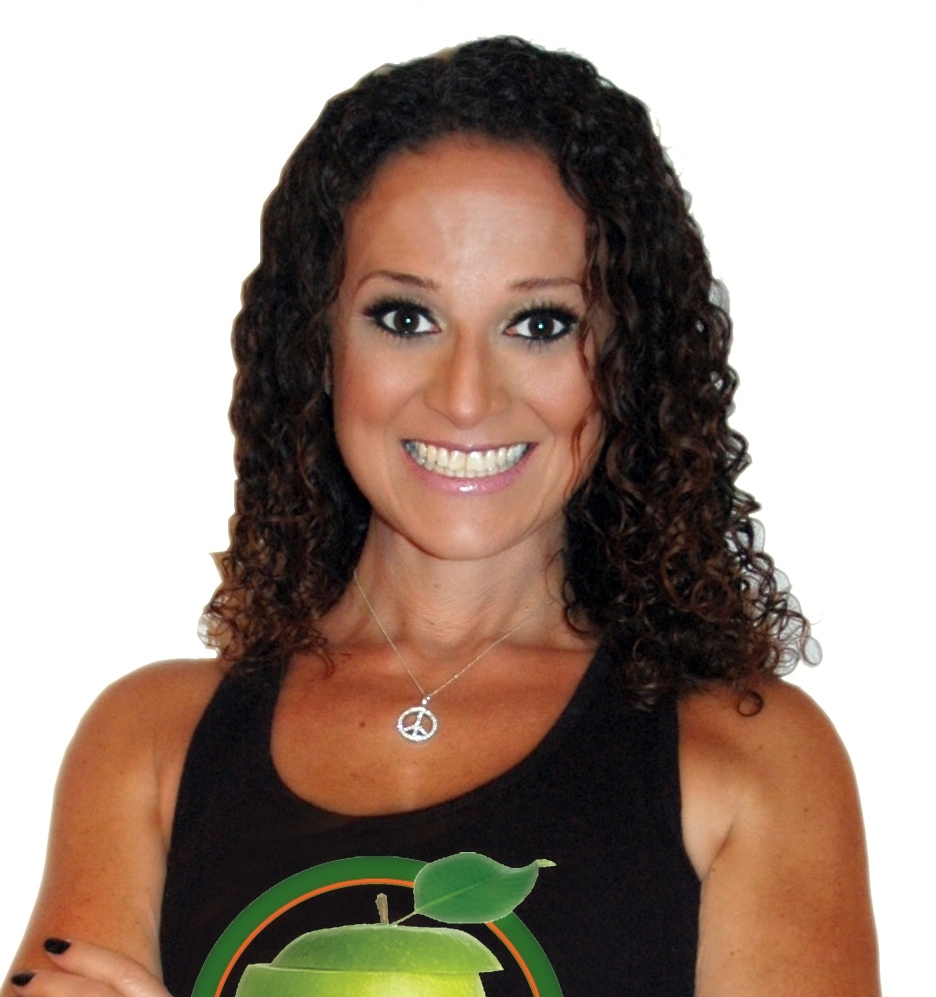 Adita Yrizarry-Lang is a SuperPower aficionado and mother of 2. Her "Journey" started as a fitness instructor 30+ years ago. Since then, she expanded her endeavors, from a biomechanics and resistance training expert to nutritional guru, mind-body coach, author of SuperPowers, A Busy Woman's Guide to Health and Happiness, and women's advocate for healthy living. Adita holds a degree in Holistic Nutrition, is a Lv3 Holistic Lifestyle Coach through the Chek Institute, and has been accredited by several health organizations. She has trained thousands of fitness professionals' worldwide and often speaks at schools, Fortune 500 companies, and private organizations on the benefits of quality foods, longevity, and amazing health.
Adita's mission…encourage women to live Inspired. She wants to bring out the challenges and offer solutions to make SuperPowers shine and life thrive on!
Courses Included with Purchase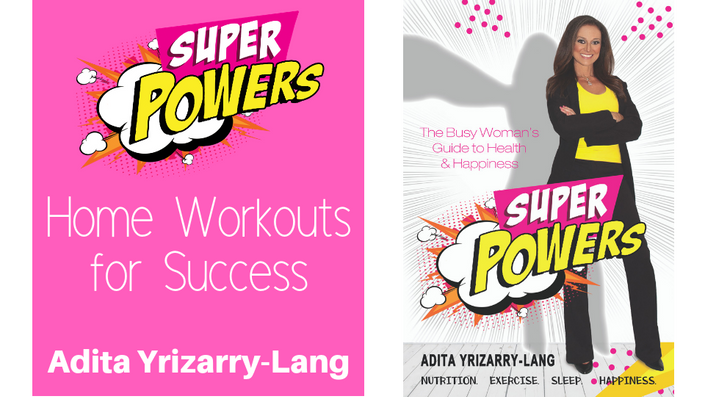 SuperPower Workout Set
6 Home Workouts with Little to No equipment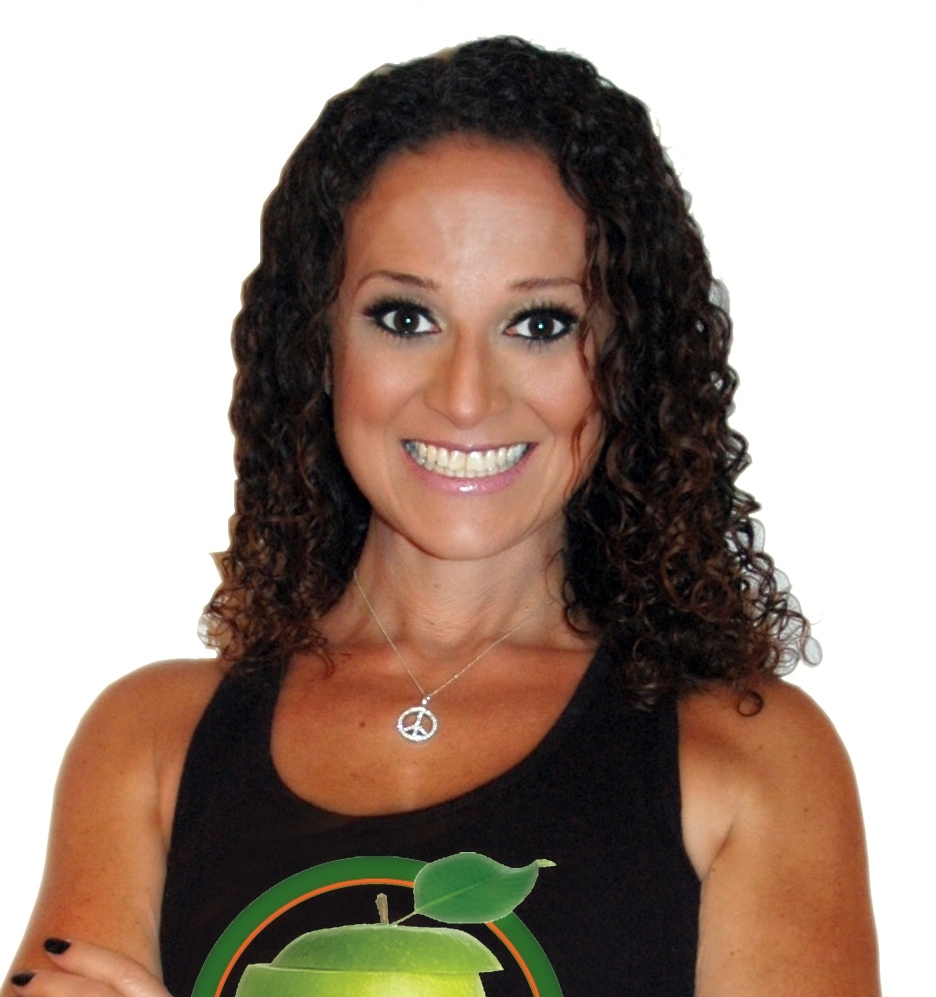 $35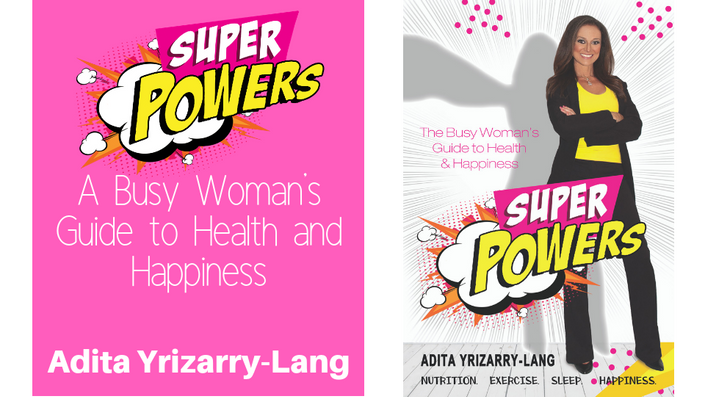 SuperPowers, A Busy Woman's Guide to Health and Happiness
A Girls Guide to Health and Wellness, for the Multi-Tasker in ALL!!:)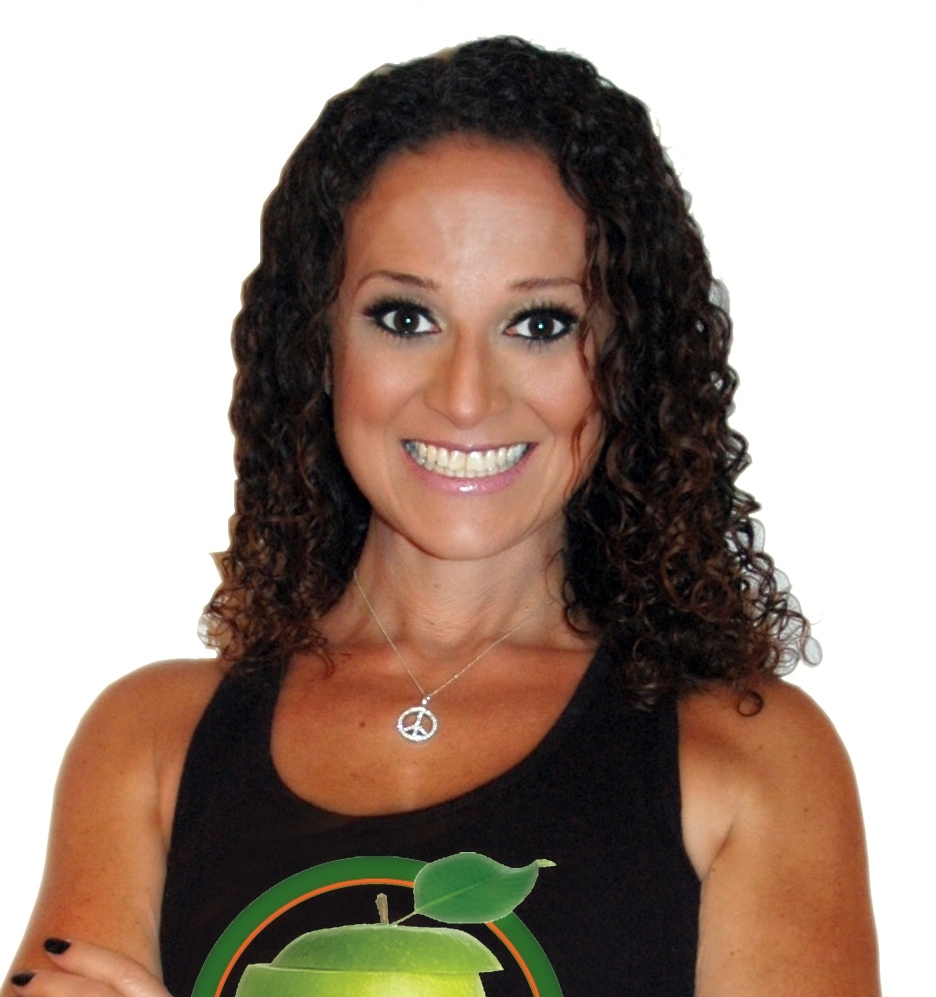 $10
Original Price: $45
Frequently Asked Questions
When does the course start and finish?
You have full access to your wbook and workouts starting now and it never ends! It is a completely self-paced online reading and workouts - you decide when you start and when you finish.
How long do I have access to the course?
How does lifetime access sound? After enrolling, you have unlimited access to your book and workouts for as long as you like - across any and all devices you own.
Can I place my book and videos on my mobile devise?
Yes, be sure to download the Teachable App from your app store and you will have your book and workouts right there on your devise.
Where can I order a Kindle, iBook, or physical version of the book?
Its is available at www.SuperPowerBluePrint.com
We are all blessed with these innate powers that help us get the job done but somehow we forget to nourish those powers for an added boost. Your SuperPowers are your birthright, incorporating just a few key techniques will keep you energized and ready to inspire everyone around you!
Not to mention our Workouts...A great workout can be easily performed ANYWHERE. I am here to guide you, motivate you, and do what needs to be done to keep you on track to make your SuperPowers SHINE and your energy THRIVE!!!